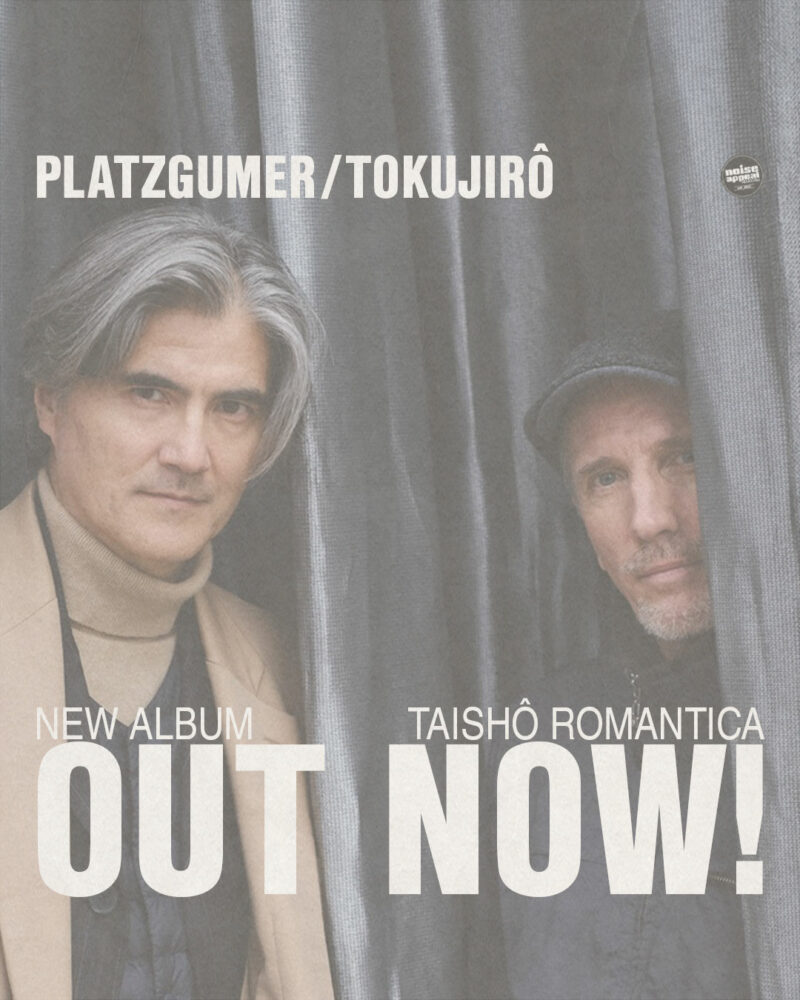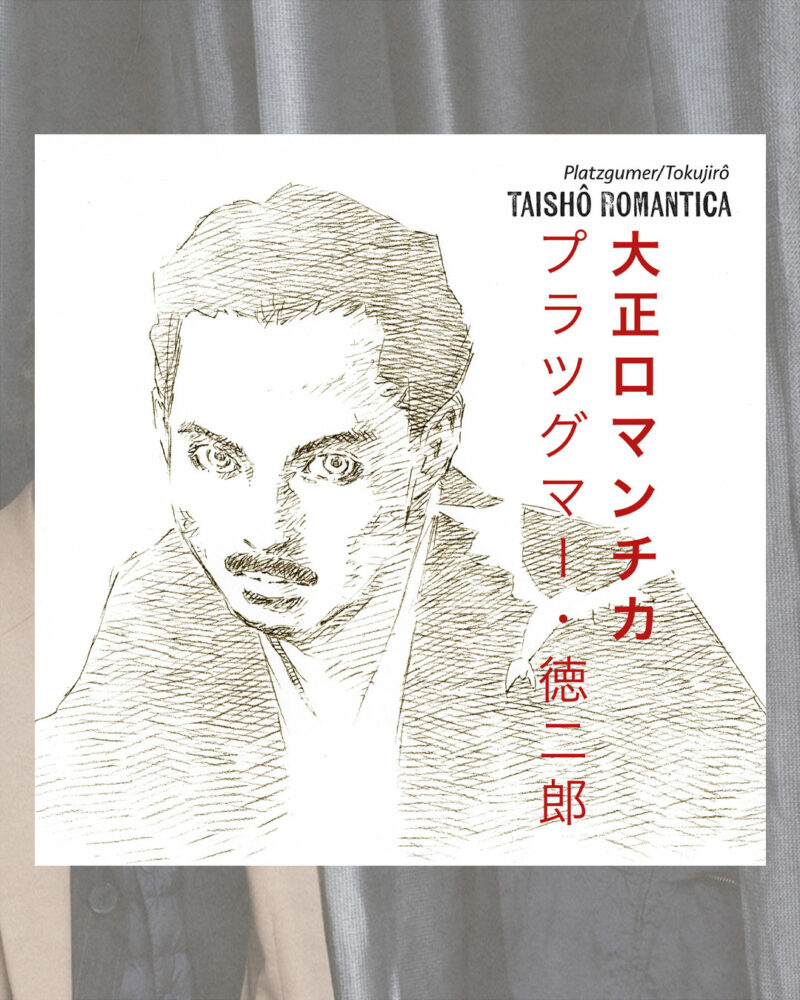 Taishô Romantica (LP/CS/DIGITAL) is out now!
LP/CD: https://store.noiseappeal.com/shop/music/platzgumer-tokujiro-taisho-romantica
Digital: https://platzgumer-tokujiro.lnk.to/TaishoRomantica
In the late 1990s Austrian musician/writer Hans Platzgumer met half-Japanese Singer Carl Tokujirô Mirwald at an aftershow party in Munich. At his impromptu performance Carl had the compelling sound of a Japanese Tom Waits mixing traditional vocal techniques from Nô-theatre with western influences. The two started the electro-duo Shinto and released various records, attracting a diehard cult-following and touring both Japan and Europe multiple times. However, when the Fukushima-catastrophe of 2011 not only destroyed their Japanese label-offices but also forced them to cancel upcoming tours, they put a halt to the band. Nevertheless their Euro-Asian collaboration endured.
In 2015 the duo began delving into the Taishô-era, a period in Japanese history exactly one hundred years ago that brought about an abundance of new democratic and anarchic movements led by numerous opposing protagonists. Now, 8 years later Hans' novel Großes Spiel (Big gamble) about those historical struggles has been published (Zsolnay/Hanser) simultaneously with a collection of 10 new songs. Taishô Romantica sets Japanese texts from the early 20th century depicting the close proxemics of life, death and ideological belief in the dramatic Taishô years against an extravagant score mingling Muzak and electronica with theatrical elements and chamber music.
Do open your doors and travel with us through time and space. Let in this new approach to an ancient and exotic bygone world. You'll come across a startling number of similarities to the here and now.