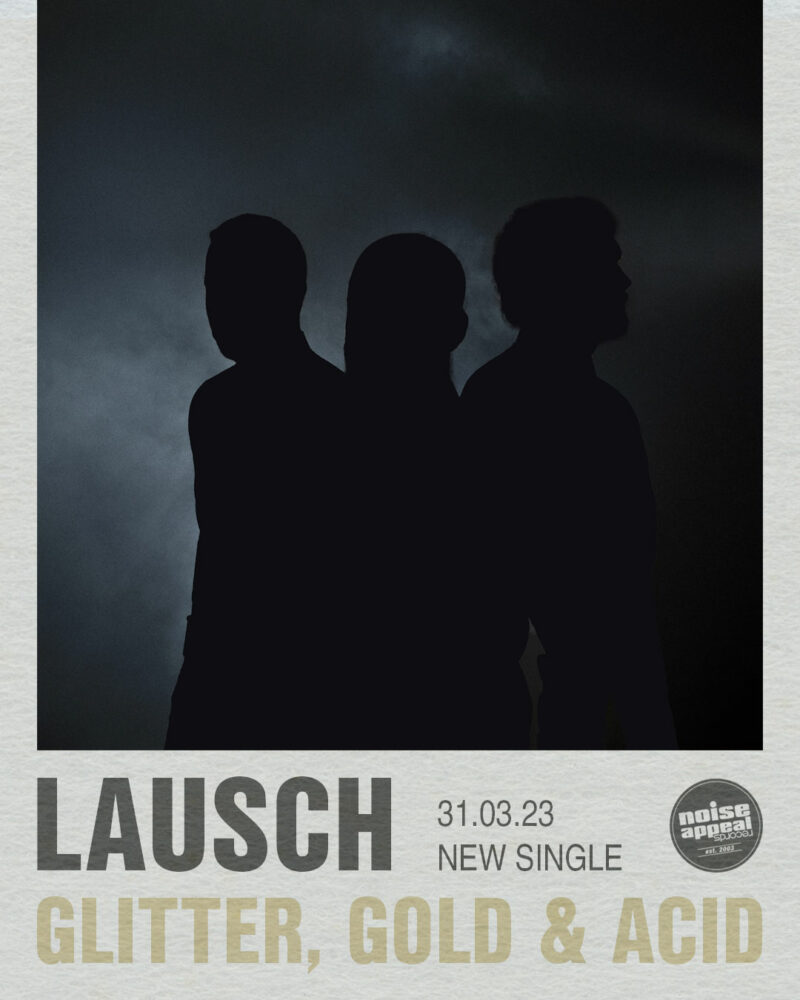 It won't be long until "Glitter, Gold & Acid" is released. 20 days left.
What does the song actually sound like? It's a bit like writing about good wine, but we'll give it a try. "Glitter, Gold & Acid" is a very intense song. Not only lyrically – looking at you, love – but also musically.
A melodic, very dense piece, which in all superficiality listened to, can be a non-mainstream rock song of the first order. Under the surface, however, it bubbles. We hear complex guitar playing without self-indulgence, a beat that you have to count out and that, before you're done, drives straight ahead, while on a meta level an almost physically palpable fragility resonates without slipping into melancholic sound clichés. Then it stomps mightily. Then these hooklines. THESE HOOKLINES. How can you be edgy and yet so accessible at the same time? This question is not answered on "Glitter, Gold and Acid", but you can try to find the right answer for yourself from March 31st.