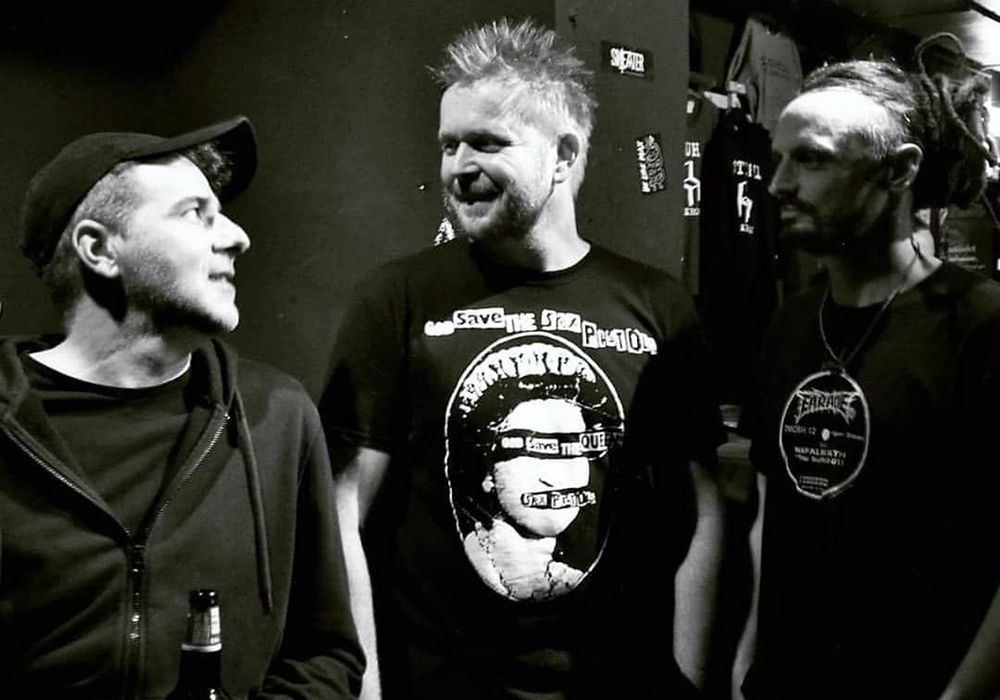 Flowers In Concrete was a very active and innovative hardcore/punk band from Weiz in the 1990s and 2000s. The music style of the conglomerate, which can be described as very independent and authentic and difficult to "drape", was described by the three members Pepi (drums), Tom (voc/guit) and Flax (voc/bass) simply as "hard but warm". In their first band phase (1993 – 2002) "FIC" not only released a 7″-single and two 12″-LPs/CDs, but also various song contributions on several CD samplers and compilations. The trio played more than 200 concerts in Austria and abroad.
After the last live concert of "FIC" on 25.10. 2002 in Graz the three musicians parted ways. When Romeo and Rene from EXPLOSIV expressed their wish to see "FIC" on stage at the 30th anniversary of the Graz Youth and Culture Centre in 2018, the band finally reunited in December 2016. After a long absence from the stage, "FIC" made their first appearance on 28.10.2017 in their hometown Weiz at the "Legends of Hall – the Music Hall Revival", almost exactly to the day after 15 Lenzen.
After two newly recorded songs were released on the 15th anniversary singles club of Noise Appeal Records 2018, the legendary album "Aufrecht" will be re-released in December for the 20th anniversary via Numavi Records. In spring a split LP with Dim Prospect will follow, which will only contain new material.
Flowers In Concrete Dates
| Date | Country | City | Venue | w/ | Info |
| --- | --- | --- | --- | --- | --- |
| tba. | | | | | |