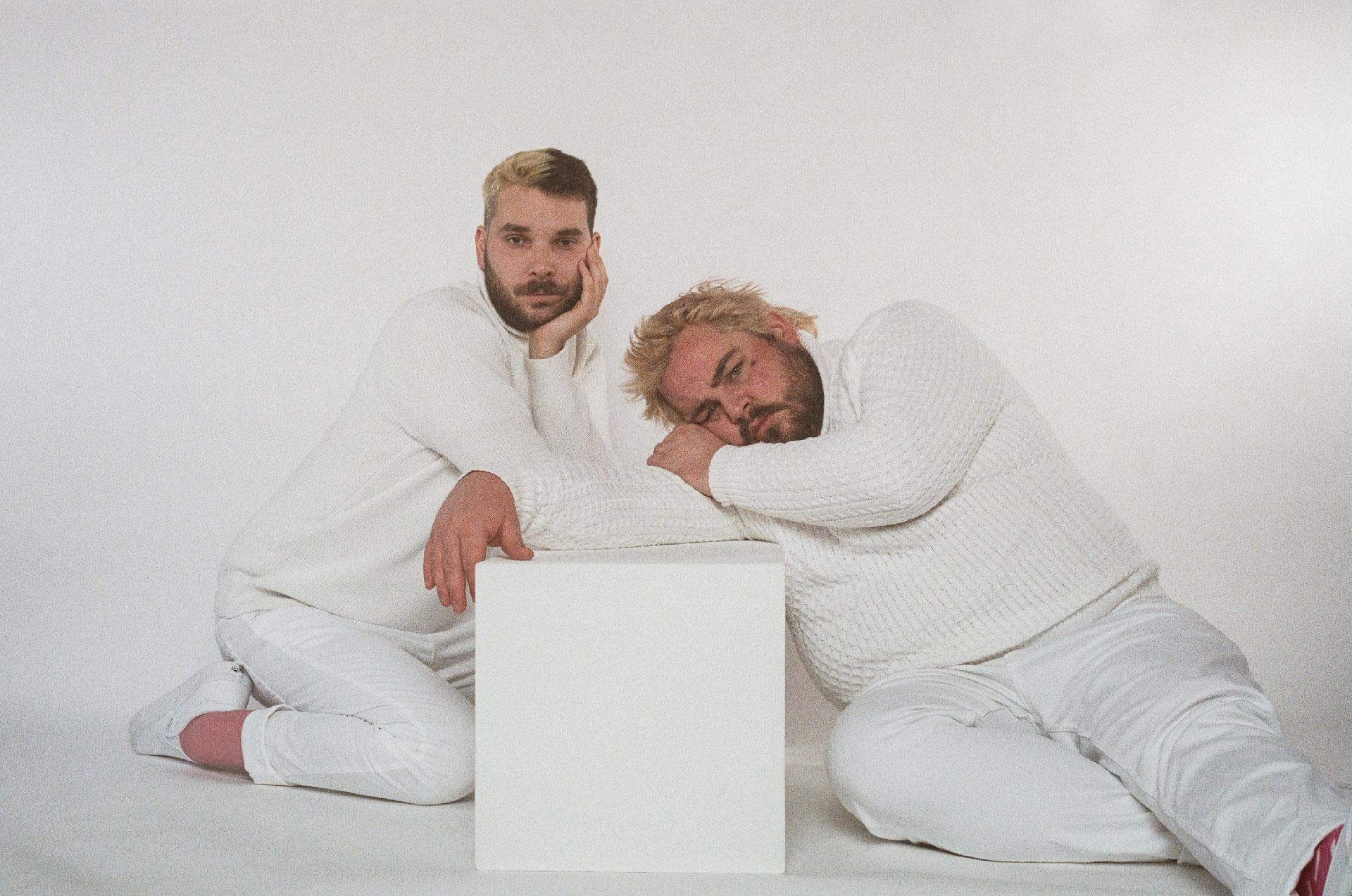 Beschrieben als wilde Mischung aus Queens of the Stone Age und Bilderbuch, lässt bereits die Bandbreite der Band erkennen.
Hier wird keineswegs kopiert, nein – hier werden Genregrenzen mühelos gesprengt. Durch die Limitierung auf lediglich zwei Instrumente (Bass und Schlagzeug) und zwei Sänger, wird hier mit scheinbar einfachsten Mitteln, das Maximum an Power generiert.
Ausgeklügelte Riffs und Arrangements verleihen dieser Produktion den einzigartigen Heckspoiler-Sound. Straight from the heart – Refrains verschmelzen mit kompromissloser Härte und Dramatik. Die unbändige Präsenz der beiden Musiker wird bestmöglich eingefangen.
So entstehen elf charakteristische Rock/Punk-Songs, immer auf den Punkt gebracht. Herzblut und Bodenständigkeit, Selbstironie und Schmäh, gepaart mit extravaganter Ehrlichkeit sind die Grundzutaten der meist in Mundart vorgetragenen Texte. Kritisch thematisiert werden u.a. das unabkömmliche Auto am Land und deren Verbauung, die Unfähigkeit sich (für andere) zu freuen, engstirniges Denken, Empathielosigkeit und Selbstgeilheit der Gesellschaft. Sehnsucht, Liebe, Schmerz und Sucht wird anhand realitätsnaher Erfahrungen verarbeitet.
Vieles mit einem gewissen Augenzwinkern versehen, mutiert dies dennoch nicht zur reinen Spaßangelegenheit. Auf platte Beschimpfungen und Machogehabe wird freilich verzichtet. Das schon etablierte Konzept von Heckspoiler, Musik für die Straße in Ton und Bild zu schaffen, wird auf "Tokyo Drift" konsequent weitergeführt.
Members:
Kim Tom Gun
Zlatko San
Heckspoiler Dates
| Date | Country | City | Venue | w/ | Info |
| --- | --- | --- | --- | --- | --- |
| tba. | | | | | |