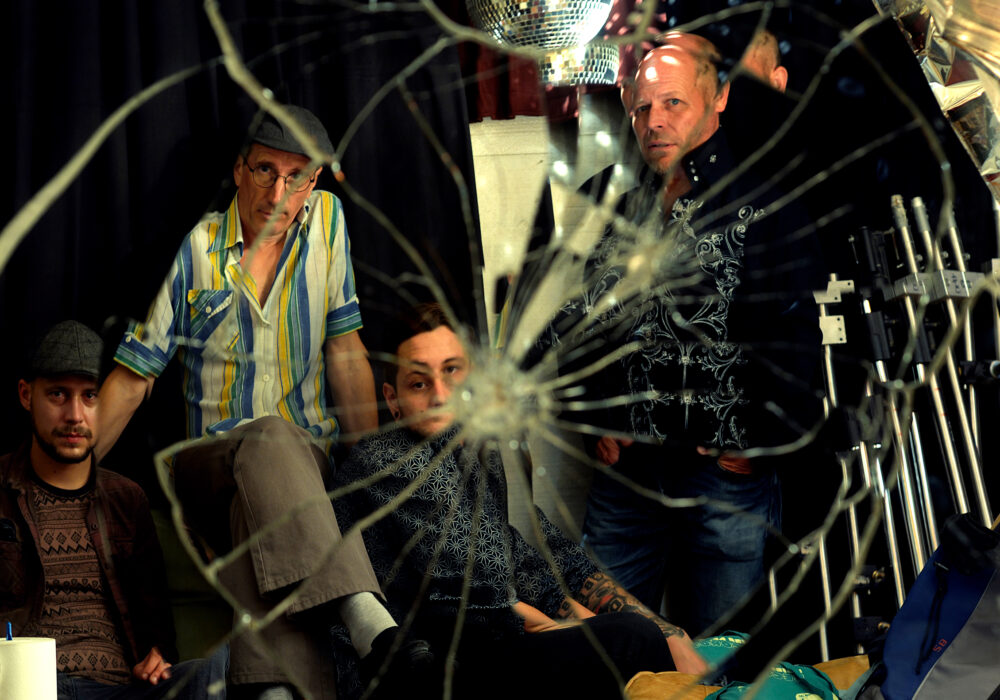 As a follow-up to his infamous NYC-based grunge band HP Zinker, Hans Platzgumer teamed up with American lyricist Hannah McKenna in 2004. Convertible has since been around the world, exploring a lot of musical terrain, picking-up and dropping-off many a collaborator along the way.  
Now settled in Austria, Hans joined forces with another American friend, Chris Laine, who built a studio in the Hills above Bregenz and convinced Hans to reimagine Convertible as a reclusive recording act cranking out idiosyncratic works of the sheer sonic kind only an auteur like Hans could do.
Living out that fantasy produced two of their most recent full-length LPs, Holst Gate I & II, as well as the latest single Lift The Needle. 
This epic sound required the addition of two great musicians, drummer Michael Schneider, and guitarist Matthias Hämmerle, to bring it into the realm of real so it could be experienced live.  
Members:
Hans Platzgumer
Hannah MacKenna
Chris Laine
Michael Schneider
Matthias Hämmerle
Convertible Dates
| Date | Country | City | Venue | w/ | Info |
| --- | --- | --- | --- | --- | --- |
| tba. | | | | | |