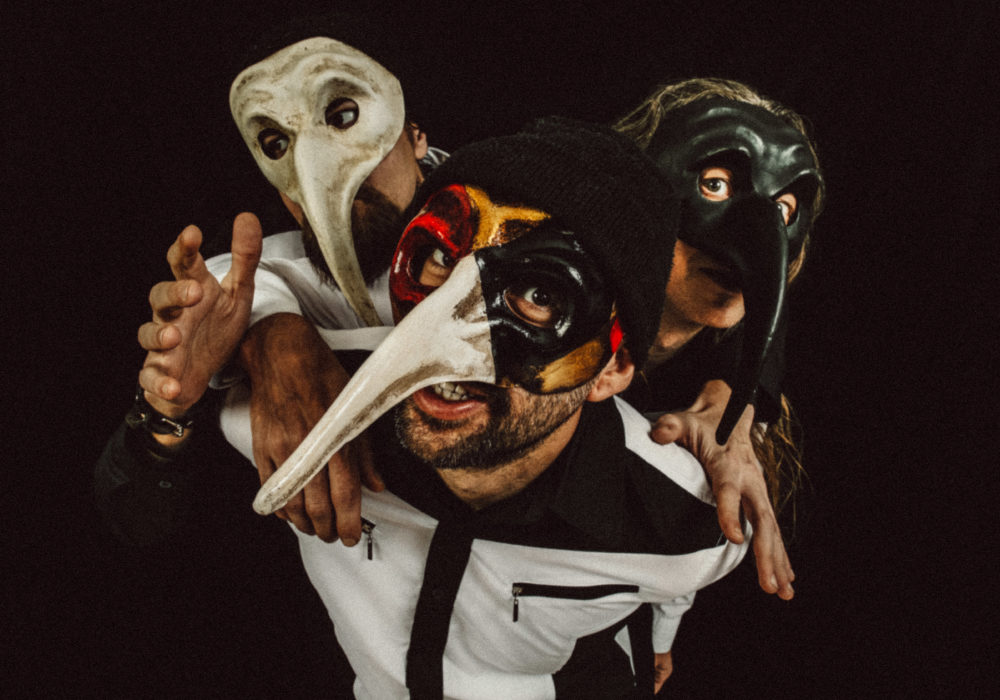 A Carnival of Crows
or: The Overcoming of the Black Death
It is a rare pleasure to stumble upon something undefinable by genre category. No comparison available that would accurately capture its essence. Like a prancing steamroller paying homage to a world of shenanigans? Unbelievable!
The album cover itself reveals quite a bit about the trio which makes up DUN FIELD THREE: A trinity of odd birds in the guise of two plague doctors and one Harlequin, whose smile foreshadows ambiguity.
Three dun crows with a hidden agenda?
Vienna's DUN FIELD THREE is an irresistibly compelling trio, which despite its small lineup – drums (Goto), baritone- and bass guitar (Nachtlieb), keyboards, guitar and vocals (Daucocco) – manages to create and convey impressive force, thanks to wild but elaborate arrangements. Baritone- and bass guitar growl to sophisticated, but straightforward drum patterns. Powerful vocals undoubtedly capture any lis