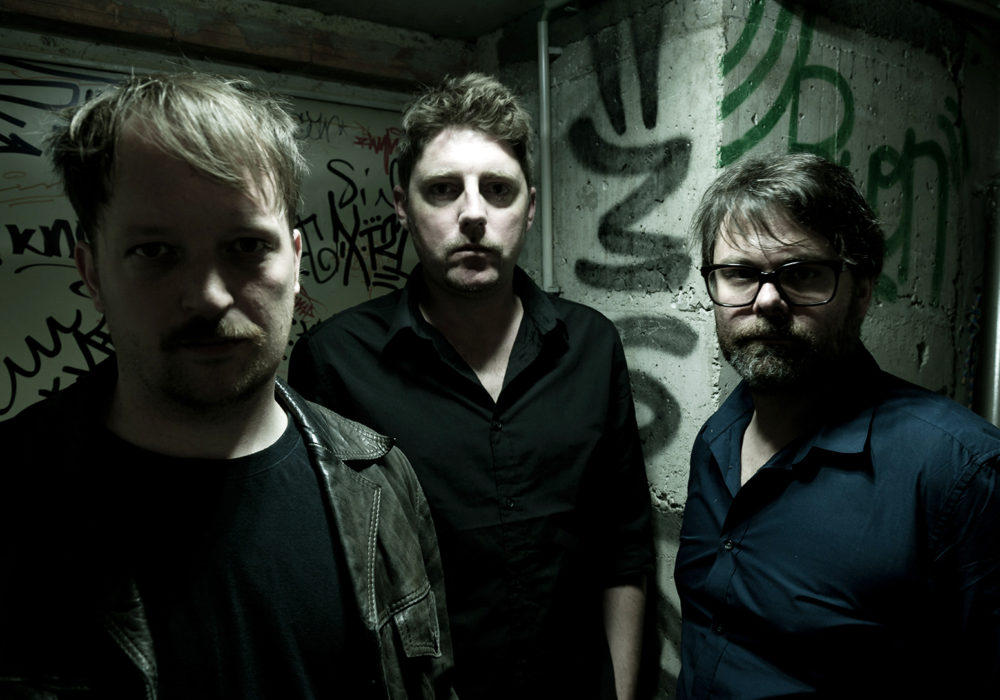 tracker is gonna blast you with their kind of art-noise-cum-rock mixture and pull you gently on a drift into the psychedelic. From within, hints of desert rock waft forth. A dime bag pulled out during a DIY generator party off by Palm Desert (think: less tye-dye, more Stooges…).
The fuzzboxes run forth on their own. Comical synth sounds clutter together, together, into chords; chords emanate from the practice room. Cluttered, yes, detailed clutter for the one who listens.
Strap on your proto-punk leather jacket, let the dust cast its desert-y elegance over you, and set your controls for the universe. Let the pictures play forth in your mind and through the associated noise, escape these your grounded city surroundings.
Or when the chairs are around, sit—of course—many have before. tracker has both cast forth their vision of sandy horizons unto the tiniest of living room concerts, and colored the actual horizons at Sardinia's legendary Duna Jam. Shared the stage with bands as wide as Kreisky, Trail of Dead, Red Fang.
<